JEWISH-CHRISTIAN POLEMICS IN EARLY MODERN ITALY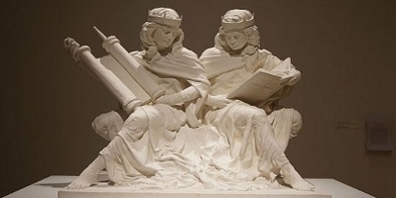 Yehoshua ben Tzion (Salvatore Benedetto) SEGRÉ (1709-1798): An anti-Christian polemical parody following the text of the Yigdal, starting with the words "Yehdal elil...
Edition
The poem was published by A. Marx, 'The Polemical Manuscripts in the Library of the Jewish Theological Seminary in America, in Studies in Jewish Bibliography and Related Subjects in Memory of Abraham Solomon Freidus (1867-1923) (New York, 1929), 275-276.
Manuscripts
The text of the disputation is extant in fifteen manuscripts:
Secondary Literature
A. Marx, 'A List of Poems on the Articles of the Creed', JQR NS. IX. (1918-1919), 307.
S. Krauss, The Jewish-Christian Controversy: From the Earliest Time to 1789 (ed. W. Horbury; Tübingen, 1995), 107.
M. Benayahu, 'The Poet Rabbi Joshua Segre', Asufot 10 (1997), 302. no. 216 (in Hebrew).
B. Richler (ed), Hebrew Manuscripts in the Biblioteca Palatina in Parma (Jerusalem, 2001), 403.
A. Salah, La République des lettres Rabbins, écrivains et médecins juifs en Italie au XVIIIe siecle (Leiden, 2007), 601-605.
M. Kabůrková, Literární prostředky v ľidovsko-křes»anské polemice [Literary Devices in Jewish-Christian Polemics] (Unpublished PhD dissertation, Praha, 2013), 149 (in Czech).
K. D. Dobos, 'Magatokon röhögtök? Parodisztikus formájú zsidó hitvitázó szövegek a kora újkorból' [Are you Laughing at yourself? Early Modern, Jewish Polemical Texts Written in Parodic Form],' in Orpheus Noster - Journal of the Károli Gáspár University of the Reformed Church for Religious and Culture History Vol. 8/3 (2016), 65-76. (in Hungarian with English abstract).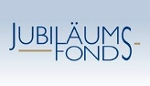 &copy Karoly Daniel Dobos: Jewish-Christian Polemics in Early Modern Italy
Research that enabled the preparation of this bibliography was sponsored by the Anniversary Fund of the National Bank of Austria (Jubiläumsfonds der Österreichischen Nationalbank, project number: 16099: "Jüdisch-christiliche Polemik: Akkulturation und Modernisierung")
The webpage was created by Karoly Daniel Dobos