JEWISH-CHRISTIAN POLEMICS IN EARLY MODERN ITALY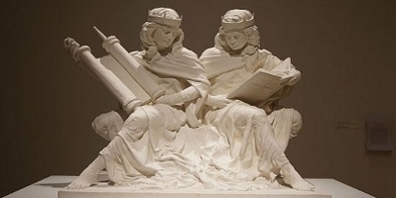 Yehoshua ben Tzion (Salvatore Benedetto) SEGRÉ (1709-1798): Even gilayon o Asham meilot. A polemical composition against Fabiano Fioghi's Dialogo della Fede.
Manuscripts
The only known manuscript of the text can be found in the library of the:
Jewish Theological Seminary (New York, NY JTS 2217, eighteenth-century Italian /Rabbinic/ type manuscript), 1r-12v, defective.
The item is digitized.
The manuscript covers only the first part of the treatise.
Secondary Literature
Jewish Encyclopedia Online Edition: Segré
A. Marx, 'The Polemical Manuscripts in the Library of the Jewish Theological Seminary in America, in Studies in Jewish Bibliography and Related Subjects in Memory of Abraham Solomon Freidus (1867-1923) (New York, 1929), 258.
J. Rosenthal, 'Anti-Christian Polemics from its Beginnings to the end of the Eighteenth Century', Areseth 2 (1960), 158. no. 115 (in Hebrew).
S. Krauss, The Jewish-Christian Controversy: From the Earliest Time to 1789 (ed. W. Horbury; Tübingen, 1995), 241.
M. Benayahu, 'The works of Rabbi Yehoshua Segre', Asufot 10 (1997), 317-318 (in Hebrew).
M. Steinschneider, Die hebräischen Übersetzungen des Mittelalters und die Juden als Dolmetscher. Ein Beitrag zur Literaturgeschichte des Mittelalters, meist nach handschriftlichen Quellen, 2 vols. (Berlin, 1893), 1:126. n. 128.
M. E. Artom, 'Segré Joshua Benzion', in Encyclopaedia Judaica (Jerusalem, 2007), 18:252.
A. Salah, La République des lettres Rabbins, écrivains et médecins juifs en Italie au XVIIIe siecle (Leiden, 2007), 601-605.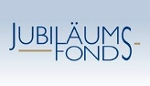 &copy Karoly Daniel Dobos: Jewish-Christian Polemics in Early Modern Italy
Research that enabled the preparation of this bibliography was sponsored by the Anniversary Fund of the National Bank of Austria (Jubiläumsfonds der Österreichischen Nationalbank, project number: 16099: "Jüdisch-christiliche Polemik: Akkulturation und Modernisierung")
The webpage was created by Karoly Daniel Dobos