JEWISH-CHRISTIAN POLEMICS IN EARLY MODERN ITALY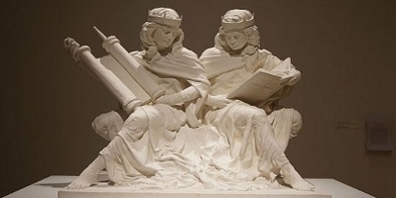 Jonah Ha-Cohen RAPA (at the turn of the eighteenth century): Pilpul al zeman, zemanim, zemanehem
Edition
The polemical treatise of Jonah Rapa was published by G. J. Belasco, Pilpul al zeman, zemanim, zemanehem (London, 1908). A short portion was also published by J. Schirmann, Mivhar ha-shirah ha-Ivrit be-Italyah (Anthologie der hebräischen Dichtung in Italien) (Berlin, 1934), 327-329.
Manuscripts
The text of the disputation is extant in twenty-seven (+1) manuscripts:
Secondary Literature
M. Steinschneider, Moritz: 'Der saravalsche Bibliothek von Triest', Serapeum - Zeitschrift für Bibliothekwissenschaft: Handschriftenkunde u. Ältere Literatur 14 (1853), 297.
M. Steinschneider, Jewish Literature from the Eighth to the Eighteenth Century: With an Introduction on Talmud and Midrash (London, 1857), 127.
M. Steinschneider, [nach Mitteilungen von Perrau, P.]: 'Hebräische Handschriften in Parma, Hebräische Bibliographie 8 (1865), 150.
M. Brann, 'Die Familie Rapoport. (Das Geschlecht des >jungen Raben<.)' Österreichische Wochenschrift 7 (1890), 398.
S. Krauss, 'Az esztergomi szentkép egy régi zsidó könyvben' [A reference to the Esztergom icon in an old Jewish book], Magyar Zsidó Szemle 20 (1903), 49-56 (in Hungarian).
S. Krauss, 'Un Atlas juif des statues de la Vierge Marie', REJ 48 (1904), 82-93.
L. Blau, 'Jóna Rapa polemikus iratának czime' [On the Title of Jonah Rapa's polemical composition], in Magyar Zsidó Szemle 21 (1904), 38-39 (in Hungarian).
Jewish Encyclopedia Online Edition: Parody
I. Davidson, Parody in Jewish Literature (New York, 1907), 153-166.
I. Davidson, 'The Anti-Christian Polemic of Jonah Rapa', in Zeitschrift für Hebräische Bibliographie XIV (1910), 20-23.
A. Marx, 'The Polemical Manuscripts in the Library of the Jewish Theological Seminary in America, in Studies in Jewish Bibliography and Related Subjects in Memory of Abraham Solomon Freidus (1867-1923) (New York, 1929), 256 and 453.
D. Simonsen, 'Eine Sammlung polemischer und apologetischer Literatur', in Alexander Marx und Herman Meyer (eds), Festschrift für Aron Freimann zum 60. Geburtstage (Berlin, 1935), 119.
J. Rosenthal, 'Anti-Christian Polemics from its Beginnings to the end of the Eighteenth Century', Areseth 2 (1960), 159. no. 123 (in Hebrew).
D. J. Lasker, Jewish Philosophical Polemics against Christianity in the Middle Ages (Jerusalem, 1977), 18./li>
D. J. Lasker, 'Ha-Pulmus ha-Anti-Notzri be-Italia Ba-XVIII.', in Proceedings of Eleventh World Congress of Jewish Studies (Jerusalem, 1994), I. Div.B:186 and 190 (in Hebrew).
S. Krauss, The Jewish-Christian Controversy: From the Earliest Time to 1789 (ed. W. Horbury; Tübingen, 1995), 239.
Z. Y Aharon, in 'Parody, Hebrew,' Encyclopaedia Judaica (Jerusalem, 2007), 15:657.
A. Salah, La République des lettres Rabbins, crivains et médecins juifs en Italie au XVIIIe siecle (Leiden, 2007), 536.
M. Kabùrková, Literární prostøedky v ¾idovsko-køes»anské polemice [Literary Devices in Jewish-Christian Polemics] (Unpublished PhD dissertation, Praha, 2013), 152-156 (in Czech).
K. D. Dobos, 'A Jewish Atlas Marianus from the Eighteenth Century?' in Constanza Cordoni, Gerhard Langer (eds.) "Let the wise listen and add to their learning" (Prov 1:5): Festschrift for Günter Stemberger on the Occasion of his 75th Birthday (Berlin; Boston: De Gruyter, 2016), 659-681.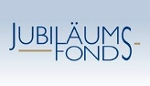 &copy Karoly Daniel Dobos: Jewish-Christian Polemics in Early Modern Italy
Research that enabled the preparation of this bibliography was sponsored by the Anniversary Fund of the National Bank of Austria (Jubiläumsfonds der Österreichischen Nationalbank, project number: 16099: "Jüdisch-christiliche Polemik: Akkulturation und Modernisierung")
The webpage was created by Karoly Daniel Dobos