Simson Cohen MODON (1679-1727): Yushpal elil... An Anti-Christian polemical parody following the text of Yigdal
Edition
The poem was published by A. Marx, 'A List of Poems on the Articles of the Creed', JQR NS. IX. (1918-1919), 307.
Manuscripts
The text of Yushpal elil... is extant in sixteen manuscripts:
Secondary Literature
Jewish Encyclopedia Online Edition: Modon, Simson Ha-Kohen
J. Rosenthal, Judah: 'Anti-Christian Polemics from its Beginnings to the end of the Eighteenth Century', Areseth 2 (1960), 159. no. 120. (in Hebrew)
S. Krauss, The Jewish-Christian Controversy: From the Earliest Time to 1789 (ed. W. Horbury; Tübingen, 1995), 215.
B. Richler (ed), Hebrew Manuscripts in the Biblioteca Palatina in Parma (Jerusalem, 2001), 403.
A. Salah, La République des lettres Rabbins, écrivains et médecins juifs en Italie au XVIIIe siecle (Leiden, 2007), 429-431.
M. Kabùrková, Literární prostøedky v ¾idovsko-køes»anské polemice (Literary Devices in Jewish-Christian Polemics) (Unpublished PhD dissertation, Praha, 2013), 149 (in Czech).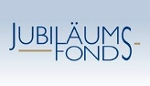 &copy Karoly Daniel Dobos: Jewish-Christian Polemics in Early Modern Italy
Research that enabled the preparation of this bibliography was sponsored by the Anniversary Fund of the National Bank of Austria (Jubiläumsfonds der Österreichischen Nationalbank, project number: 16099: "Jüdisch-christiliche Polemik: Akkulturation und Modernisierung")
The webpage was created by Karoly Daniel Dobos