Shaul ben Joseph MERARI (at the turn of the eighteenth century): Herev pifiyyot
Edition
The text was published by D. J. Lasker, 'Sefer Herev Pifiyyot of Saul ben Joseph Merari (?): An Italian Anti-Jewish Polemic of the Eighteenth Century', Italia 12 (1996), 7-35 (in Hebrew).
Manuscripts
The text is extant in two manuscripts:
New York, Jewish Theological Seminary (NY JTS 2227, eighteenth-century Italian type handwriting), 8-18, defective

The item is digitized.
Secondary Literature
J. C. Wolf, Bibliotheca Hebraea, 4 vols. (Hamburg-Leipzig, 1715-1733), 4: 485-486, Tract. IV.
G. B. de Rossi, Bibliotheca Judaica Antichristiana (Parma, 1800), p. 123 n. 169.
F. Delitzsch, Catalogus librorum manuscriptorum qui in biblioteca senatoria civitatis lipsiensis asservantur(Ed. by. Robert Naumann, Heinrich L. Fleischer and Fran Delitzsch, Grimma 1838), 300-301.
M.S. Ghirondi, Toledoth Gedole Yisrael u-Geone Italia (Trieste, 1853), 325.
A. Marx, 'The Polemical Manuscripts in the Library of the Jewish Theological Seminary in America', in Studies in Jewish Bibliography and Related Subjects in Memory of Abraham Solomon Freidus (1867-1923) (New York, 1929), 257.
D. J. Lasker, Jewish Philosophical Polemics against Christianity in the Middle Ages (Jerusalem, 1977), 15.
D. J. Lasker, 'Ha-Pulmus ha-Anti-Notzri be-Italia Ba-XVIII', Proceedings of Eleventh World Congress of Jewish Studies (Jerusalem, 1994), I. Div. B.:188-189 (in Hebrew)
A. Salah, La République des lettres. Rabbins, écrivains et médecins juifs en Italie au XVIIIe siecle (Leiden, 2007), 419.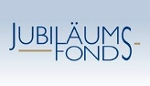 &copy Karoly Daniel Dobos: Jewish-Christian Polemics in Early Modern Italy
Research that enabled the preparation of this bibliography was sponsored by the Anniversary Fund of the National Bank of Austria (Jubiläumsfonds der Österreichischen Nationalbank, project number: 16099: "Jüdisch-christiliche Polemik: Akkulturation und Modernisierung")
The webpage was created by Karoly Daniel Dobos