JEWISH-CHRISTIAN POLEMICS IN EARLY MODERN ITALY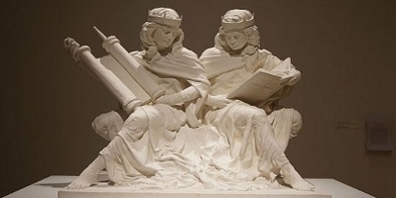 Mordechai (Marco) ben Nathan LUZZATTO (1720-1790, translator): Tzeriah bet El. A Hebrew translation of Fortaleza del Judaismo y confusion del estrano, formerly attributed to Abraham Ger of Cordova (Escudero Lorenzo). The original work was written in Spanish in the 17th century and was translated into Hebrew and Italian in the 18th century.
Edition
The text was published and translated by A. S. Dreyfus, Seriah Bet-El. Marco Luzzatto's Hebrew translation of the Spanish work Fortaleza del judaismo y confusion del estrano, 2 vols. (Cincinnati, 1949) (PhD thesis left in manuscript form. There are only a few copies worldwide).
Manuscripts
The Hebrew text is extant in five manuscripts:
Secondary Literature
G. B. de Rossi, Bibliotheca Judaica Antichristiana (Parma, 1800), 58.
M. Mortara, 'Die Gemeindebibliothek zu Mantua', Hebräische Bibliographie IV (1861), 48.
M. Mortara, Catalogo dei manoscritti ebraici della Biblioteca della Comunita Israelitica di Mantova (Livorno, 1876), 61-62. no. 79.
A. Marx, 'The Polemical Manuscripts in the Library of the Jewish Theological Seminary in America', in Studies in Jewish Bibliography and Related Subjects in Memory of Abraham Solomon Freidus (1867-1923) (New York, 1929), 259.
J. Rosenthal, 'Anti-Christian Polemics from its Beginnings to the end of the Eighteenth Century', Areseth 2 (1960), 159. no. 119. (in Hebrew)
S. Krauss, The Jewish-Christian Controversy: From the Earliest Time to 1789 (ed. W. Horbury; Tübingen, 1995), 202-203.
A. Salah, La République des lettres Rabbins, écrivains et médecins juifs en Italie au XVIIIe siecle (Leiden, 2007), 381-382.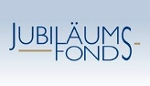 &copy Karoly Daniel Dobos: Jewish-Christian Polemics in Early Modern Italy
Research that enabled the preparation of this bibliography was sponsored by the Anniversary Fund of the National Bank of Austria (Jubiläumsfonds der Österreichischen Nationalbank, project number: 16099: "Jüdisch-christiliche Polemik: Akkulturation und Modernisierung")
The webpage was created by Karoly Daniel Dobos