JEWISH-CHRISTIAN POLEMICS IN EARLY MODERN ITALY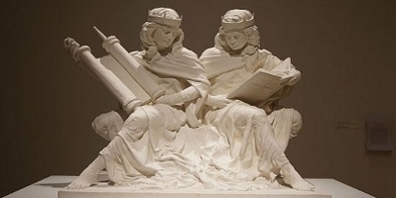 Yehuda ben Eliezer (Leon) BRIEL (or Brielli) (1643-1722): Shirim nishlahu el yehudim she-omdim lehitnatztzer
Edition
One poem, addressed to Judah d' Anconah was published by J. Schirmann, Mivhar ha-shirah ha-ivrit be-Italyah (Anthologie der hebräischen Dichtung in Italien) (Berlin, 1934), 347. = The poem can be found in manuscript MOS 365, on daf 4v.
Manuscripts
The text is extant in two manuscripts:
Moscow, Russian State Library, Günzburg Collection 211 (MOS RSL 211, seventeenth-eighteenth-century Italian type handwriting), 192r-197r
Secondary Literature
M.S. Ghirondi, Toledoth Gedole Yisrael u-Geone Italia (Trieste, 1853), 127 and 129 n. 7.
M. Mortara, 'Leone Brielli', Il Corriere Israelitico I. (Trieste, 1862), 161-166.
H. Grätz, Geschichte der Juden von den ältesten Zeiten bis auf die Gegenwart, 11. vols. (Leipzig, 1890-19083), 10:297, 329, 487, 488, 502.
Jewish Encyclopedia Online Edition: Brieli, Judah Leon ben Eliezer
Sh. Simonson, Toledot ha-Yehudim be-Dukkasut Mantovah, 2 vols. (Jerusalem, 1962-1964), 1:332 n. 427.
S. Krauss, The Jewish-Christian Controversy: From the Earliest Time to 1789 (ed. W. Horbury; Tübingen, 1995), 107, 208-209.
D. Bregman, A Bundle of Gold: Hebrew Sonnets from the Renaissance and the Baroque (Jerusalem and Beer Sheva, 1997), 479-480, 488.
D. Bregman, 'Christians, Jews and Hebrew Sonets,' in Mauro Perani (ed): L'interculturalita dell'ebraismo (Ravenna, 2004), 220.
Y. Horowitz, 'Briel, Judah ben Eliezer', Encyclopaedia Judaica, 22. vols. (Jerusalem, 2007), 4:181.
A. Salah, La République des lettres Rabbins, crivains et médecins juifs en Italie au XVIIIe siecle (Leiden, 2007), 99-103.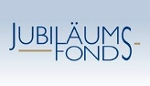 &copy Karoly Daniel Dobos: Jewish-Christian Polemics in Early Modern Italy
Research that enabled the preparation of this bibliography was sponsored by the Anniversary Fund of the National Bank of Austria (Jubiläumsfonds der Österreichischen Nationalbank, project number: 16099: "Jüdisch-christiliche Polemik: Akkulturation und Modernisierung")
The webpage was created by Karoly Daniel Dobos