JEWISH-CHRISTIAN POLEMICS IN EARLY MODERN ITALY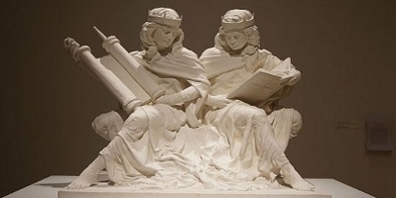 Azriel Petahiah (Bonaiuto) Ben Moshe ALATINO (at the turn of the seventeenth century): Vikkuah al-nitzhiyyut ha-Torah. The disputation took place in April 1617 in Ferrara between the author and a Jesuit priest named Alfonso Caracciolo.
Edition
The text of the disputation was edited in Livorno: G. Jaré (ed), Vikkuah al Nitzhiyyut ha-Torah: ba-ir Firarah...bi-shenat 377...ve-Nispah elav ha-Pereq 25 mi-Maamar 3 le-Sefer ha-Ikarim (Livorno, 1876). The text was reprinted in J. D. Eisenstein (ed), Ozar Vikkuhim (New York, 1929) 193-200 and in Qetaim mi-Sifrut ha-Pulmus (Jerusalem, 1969-70).
Manuscripts
The text of the disputation is extant in thirteen manuscripts:
Secondary Literature
G. B. de Rossi, Bibliotheca Judaica Antichristiana (Parma, 1800), 172.
M.S. Ghirondi, Toledoth Gedole Yisrael u-Geone Italia (Trieste, 1853), 128, 289.
M. Steinschneider, 'Hebraica', Hebräische Bibliographie 16 (1876), 49-50.
M. Steinschneider, 'Die italienische Literatur der Juden', MGWJ 43 (1889/5), 317.
H. Grätz, Geschichte der Juden von den ältesten Zeiten bis auf die Gegenwart, 11 vols. (Leipzig, 1890-19083), 9: 43.
M. Steinschneider, Die hebräischen Übersetzungen des Mittelalters und die Juden als Dolmetscher. Ein Beitrag zur Literaturgeschichte des Mittelalters, meist nach handschriftlichen Quellen, 2 vols. (Berlin, 1893), 1:126. n. 128.
J. Bergmann, 'Deux polémistes juifs italiens', REJ 40 (1900), 199-205.
Jewish Encyclopedia Online Edition: Alatino
A. Marx, 'The Polemical Manuscripts in the Library of the Jewish Theological Seminary in America', in Studies in Jewish Bibliography and Related Subjects in Memory of Abraham Solomon Freidus (1867-1923) (New York, 1929), 251, 255.
J. Rosenthal, 'Anti-Christian Polemics from its Beginnings to the end of the Eighteenth Century', Areseth 2 (1960), 157. no. 106. (in Hebrew)
C. Roth, Jews in the Renaissance (Philadelphia, 1959) 82-85.
D. J. Lasker, Jewish Philosophical Polemics against Christianity in the Middle Ages (Jerusalem, 1977), 18.
C. Roth, Encyclopaedia Judaica, 22 vols. (Jerusalem, 20072), 1:578.
J. Maier, Geschichte der jüdischen Literatur (Freiburg, 1992), 517.
S. Krauss, The Jewish-Christian Controversy: From the Earliest Time to 1789 (ed. W. Horbury; Tübingen, 1995), 178-180, 206-207, 245.
B. Richler (ed), Hebrew Manuscripts in the Biblioteca Palatina in Parma (Jerusalem, 2001), 403.
R. C. Melzi, 'Dialogue or dispute? Two Jewish Documents of the Early Seventeenth Century', Italia 82 (2005/3-4), 480-485.
A. Salah, La République des lettres Rabbins, crivains et médecins juifs en Italie au XVIIIe siecle (Leiden, 2007), 27.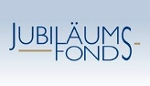 &copy Karoly Daniel Dobos: Jewish-Christian Polemics in Early Modern Italy
Research that enabled the preparation of this bibliography was sponsored by the Anniversary Fund of the National Bank of Austria (Jubiläumsfonds der Österreichischen Nationalbank, project number: 16099: "Jüdisch-christiliche Polemik: Akkulturation und Modernisierung")
The webpage was created by Karoly Daniel Dobos